2023 THSCC Todd Newcomer Memorial HPDE @ CMP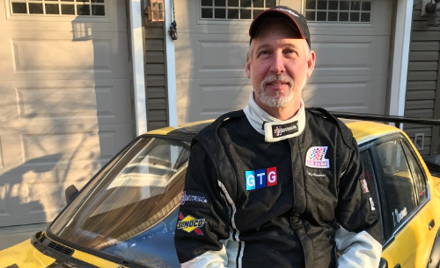 Tarheel Sports Car Club
Saturday, Dec 2 — Sunday, Dec 3, 2023
Carolina Motorsports Park
,
Kershaw

,

SC
Registration closed November 26, 2023 11:59 PM at 2023-11-26T20:59:00-0800 Registration ends November 26, 2023 11:59 PM at 2023-11-26T20:59:00-0800 Registration opens April 2, 2023 7:00 AM at 2023-04-02T04:00:00-0700 Registration runs from April 2, 2023 7:00 AM to November 26, 2023 11:59 PM
2023 THSCC Todd Newcomer Memorial HPDE
December 2-3, 2023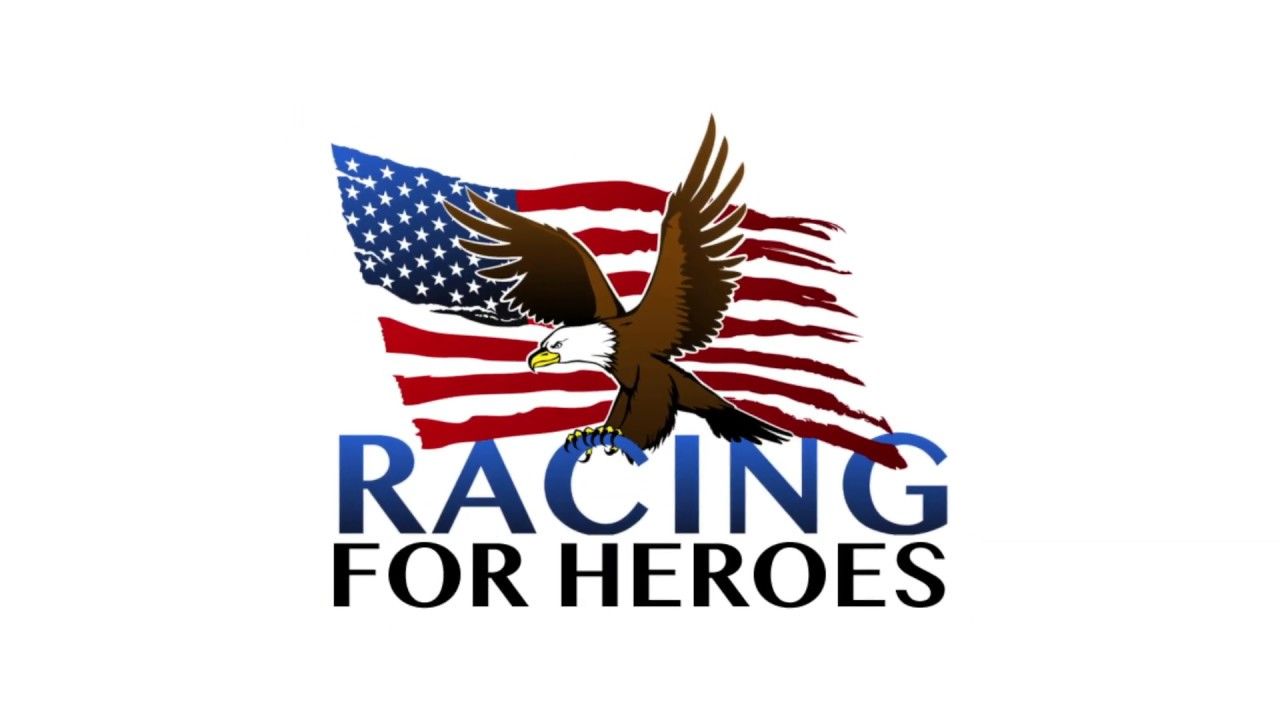 ONLINE REGISTRATION will close Sunday, Nov. 26, 2023 FOR ALL RUN GROUPS.
Questions about registration? Email: trackadmin@thscc.com
______________________________________________________
As many have heard, Todd Newcomer, a long-time sponsor, instructor, and friend of Tarheel Sports Car Club passed away on July 16th, 2023. Todd was a huge presence in our paddock, host of our tech days, a fabulous mentor to students and other instructors, and a resource to our VPs, always available for us to call for feedback, and always pushing us to improve as a program. Todd will be missed tremendously. In his honor, we'll be hosting this HPDE at his home track and helping collect donations in Todd's memory to: Racing for Heroes, (Disabled Veterans non-profit), 1100 Ace Drive, Alton, VA 24520. Feel free to make your donation here on MSR(they will collect fees upon charging credit cards) or we'll be collecting donations during Charity laps both days at our event. More details coming soon.
______________________________________________________
You are registering for a two day high performance driver's education event conducted by Tarheel Sports Car Club. HPDE Student drivers can expect four 25 minute driving sessions each day, with classroom discussions held between on-track sessions for instructed groups. Student drivers will be grouped based on experience level into FOUR groups. Green and Yellow run groups will have in-car instructors assigned.
When registering, please keep in mind that final run group placement is determined by THSCC Staff based on your previous experience as well as prior instructor evaluations. Register for the group you feel fits you best and THSCC Staff will review your MotorsportsReg.com history (Make sure it is up to date!) to verify correct run group placement.
Beginner (Green): Green group students typically have 3 or fewer instructed weekend HPDE events. Students will focus on track etiquette/safety, learning the basic line, proper inputs, and awareness of basic vehicle dynamics.
Intermediate (Yellow): Yellow group students typically have completed between 3 and 10 instructed weekend HPDE events. Students will continue to explore topics of vehicle dynamics like weight transfer and slip angle to improve their car control skills. Instruction will be in-car or lead-follow depending on student and instructor comfort levels and agreement between the two.
Advanced (Blue): Blue group students typically have done 10 or more instructed weekend HPDE events. Students will continue to work on improving at-speed recognition of off line situations and how to adjust inputs while maintaining car control to correct them. Instruction will be in-car or lead-follow depending on student and instructor comfort levels and agreement between the two.
Note: We allow Advanced Solo students in our Blue group for drivers that prefer the pace of our advanced group or may not be as comfortable with the unlimited passing zones (with a point) and pace of the Red group. Please email the registrar.
Advanced Solo (Red): Our Red group is reserved for students that have prior approval to run in this group based on demonstrated on track proficiency of car control skills and traffic management in all situations. This run group allows passing anywhere with a point. If you have not been approved to run in our Red (solo) group at a previous THSCC event, a check ride and references (or adequate Driving Evals instructor reviews for previous THSCC students) are required. If you have never run with THSCC before and are signing up for our Red group, you must e-mail the registrar at trackadmin@thscc.com with references after you register. References should generally be current THSCC instructors and will be checked before you are confirmed to run in the Red group.
______________________________________________________
Students and Instructors: THSCC is a membership-based non-profit organization. Membership is $12 annually, and is required for all Tarheel Sports Car Club events. Have you registered for your required club membership for 2023? If not, please do this first: msreg.com/jointarheel2023.
Instructors: If you do not see an 'Instructor Entry' option when you register, it means we do not have you authorized as an instructor in MotorsportReg. Please contact trackadmin@thscc.com for an application. Your application and references will be reviewed by the Chief Instructor.
______________________________________________________
Entry fees are as follows:
$475 regular rate.
$300 Single Day rate for approved Red Solo students who have run with the club previously. Contact trackadmin@thscc.com for more details.
$25.00 Discounts are available for Active Military/First Responders, and First time THSCC event drivers.
Instructor entry is FREE. Instructors should assume they will have two student assignments.
$245: ONE Student Guarantee for instructors. (Pairing requests may not honored if One Student Guarantee is chosen.)
______________________________________________________
Any driver with a valid US-issued driver's license may attend as long as they are 18 years of age or older. Car must pass a vehicle inspection (detailed on the next page) to show they are appropriate for track use. Drivers must wear an approved helmet and proper clothing (detailed on the next page).
Pre-registration is required. Please note that you will be asked for your credit card information when you register, but your card will not be charged until 2 weeks before the event.
COVID-19 protocols for the event are collaboratively composed by THSCC staff and CMP, and follow current local and CDC guidelines. These protocols are subject to change. Further guidelines will be emailed to both students and instructors prior to the event. The event guidelines are mandatory to all event participants.
Event - General
Assigned Instructors and students have the option of in-car instruction, but this is opt-in and will need to be discussed between the student and instructor before arrival at the track.
No one – including any employee or event member – who has experienced any of the following symptoms at any time during the 14 days preceding event, or who is a household member, intimate partner or caregiver of anyone who has experienced these symptoms, may enter the property: fever, cough, shortness of breath, persistent pain or pressure in chest, confusion, or bluish lips or face. Any participant who is or has experienced any of the above symptoms while at the event or up to 14 days following the event must notify THSCC immediately. Anyone who begins experiencing any of the above symptoms during an event must leave the facility immediately and inform THSCC staff via email ONLY (trackadmin@thscc.com).
Onsite Registration/Check-In
Make sure to provide more time for onsite registration/check-in than you normally would. Remember to bring your helmet and Tech forms with you.
In-car instruction
Face shields should be kept down at all times while in the car with student/instructor. Those using open-face helmets should wear a mask while in the car with your instructor.
______________________________________________________
REFUND/CREDIT SCHEDULE
Cancel on or before 10/31/23: No Charge/Full Refund;
Cancel between 11/01/23 and 11/14/23: Refund minus $100 cancellation fee with refund or credit to be handled after event conclusion;
Cancel between 11/14/23 and 12/01/23: Credit towards future event only, minus $150 cancellation fee; with credit handled after event conclusion;
Cancel between 12/01/23 and 12/04/23: No Credit or Refund
______________________________________________________
For registration information, or student questions regarding the HPDE, please contact the Event Organizers.
For Technical / Safety issues, email the Tech Crew.
For Instructor questions, please contact the Lead Instructor.